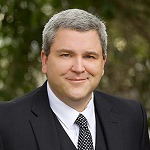 MARK SMITH
Mark Smith's Practice focuses on:
Construction Litigation
Commercial Litigation
 (813) 250-0577
[email protected]
A litigator and counselor who focuses on construction litigation and construction contracting, Mark Smith represents a diverse range of clients, including home builders, public owners, civil contractors, specialty contractors, and design professionals. He has extensive experience in all manner of performance and defect disputes and particular expertise handling issues involving marine construction.
Mark is Board Certified in Construction Law by the Florida Bar. He has been selected by Florida Super Lawyers as a "Rising Star" in six different years, including 2015.
Education
The University of Michigan Law School (J.D., cum laude, 2000)
Yale University (B.A., Political Science, with Distinction in the Major, 1997)
Related Practices
Construction
Construction Litigation
Bar Admissions
Court Admissions
Florida State Courts
U.S. District Court, Middle District of Florida
U.S. District Court, Southern District of Florida
U.S. District Court, Northern District of Florida
U.S. Court of Appeals, Sixth Circuit
Representative Experience
Representation of Florida County in successful effort to re-coup repair costs incurred due to catastrophic water pipeline collapse.
Representation of publicly held marine contractor in dispute over performance specification and improper termination.
Representation of two national home builders in defense of Chinese-manufactured gypsum drywall class actions.
Representation of world's largest remediation contractor in multiple disputes arising from post-hurricane emergency construction work.
Representation of Florida County in dispute over costs to complete prison facilities.
Publications
11.1.2017 "Third District Clarifies Limitations Period Applicable to Construction Repairs," Lawyer Magazine, Hillsborough County Bar Association .
12.15.2015 Contributing Author, "Constructive Service of Process," Chapter 8 in Florida
Real Property Litigation, 5th-7th Ed. (2009-present).
01.01.2014 Co-Author, "Florida Chapter, 50 State Survey of Architect and Engineer
Licensing," Aspen (2014 ).
06.15.2013 Contributing Author, "Special Considerations for Federal Construction
Contracts," Florida Construction Law and Practice, 7th Ed. (2013).
07.01.2010 Co-Author, "A Snapshot of Chinese Drywall Litigation," Lawyer Magazine, Hillsborough County Bar Association (July 2010).
06.01.2004 "Can A Non-Signatory or Nonparty Be Bound By An Arbitration Award?" The
Construction Lawyer, Volume 24, Vol. 3 (Summer 2004).
11.01.2003 "A Closer Look at the Status of the Spearin Doctrine Under Ohio Law," Code
News, Volume 2003, Issue 6 (November/December 2003)
Speaking Engagements
"Florida Defect Claims," Lorman Education Services (April 26, 2017)
Co-Presenter, "Construction Defect Claims: And The Walls Came Tumbling Down," Lorman Education Services Webinar (December 14, 2016)
Co-Presenter, "AIA Contracts: Understanding Warranties and Guarantees in the Standard AIA Contracts," Lorman Education Seminars, Tampa, FL (December, 2013)
Speaker, "How to Make Sure You Get Paid For Your Work," CFMA Tampa Bay Chapter, Tampa, FL (September 26, 2013)
Co-Presenter, "Dealing with Construction Defects," Lorman Education Services Audio Conference (May 31, 2013)
Speaker, "Construction Defects," Associated Builders and Contractors, Inc., Florida
Gulf Coast Chapter, Tampa, FL (August 17, 2012)
"Utilizing Mediation to Resolve Construction Disputes," Lorman Education Services Audio Conference (August 2, 2012)
Co-Presenter, "AIA Contracts: Understanding Warranties and Guarantees in the Standard AIA Contracts," Lorman Education Seminars, Tampa, FL (February 21, 2012)
"Chinese Drywall Litigation Update," Hillsborough County Bar Association, Construction Law Section, Tampa, FL (January 19, 2012)
Co-Presenter, "AIA Contracts," Lorman Education Seminars, Tampa, FL (October 6, 2011)
"Key Construction Contract Provisions: Understand the Potential Risks and
Liabilities Involved in Construction Contracts," WPL Publishing Co., Inc. (September 2011)
"Understanding Warranties and Guarantees in Standard AIA Contracts", Lorman Seminar, (May 2011)
"Legal Issues Arising from Chinese Drywall", Florida Community Association Law 2011 ", The Florida Bar, Tampa, FL (April 2011)
"Developments in Chinese Drywall", Hillsborough County Bar Association, Construction Law Section, Tampa, FL (January 2011)
"Florida Construction Defect Law", Florida Refrigeration and Air Conditioning Contractors' Association Annual Convention, Orlando, FL (April 2010)
"Dealing With Project Problems Exacerbated By The Down Economy" Construction Management Association of America (CMAA) Gulf Coast Chapter, Legal Series, Tampa, FL (January 2010)
"An Overview of the Chinese Drywall Problem", National Association of Women in Construction, Tampa Chapter (August 2009)
"Understanding Warranties and Guarantees in the Standard AIA Contracts," Lorman Seminar (May 2009)
"Florida Lien Law," American Fence Association, Gulf Coast Chapter, Tampa, FL (April 2009)
"Florida Contractor Licensing," Florida Refrigeration and Air Conditioning Contractor's Association Annual Meeting, Orlando, FL (March 2009)
"Risk Management Basics," Construction Management Association of America (CMAA) Gulf Coast Chapter, Tampa, FL (September 2008)
"2007 AIA Contract Revisions," Lorman Seminar, Tampa, FL and Orlando, FL (May 2008)
Professional Recognition
Selected for inclusion in Florida Super Lawyers (2016)
Selected for inclusion in Florida Super Lawyers Rising Stars (2009, 2011 -2015)
Professional and Civic Activities
The Florida Bar

Real Property, Probate and Trust Law Section
Construction Law Committee
Construction Law Institute Committee

Hillsborough County Bar Association

Construction Law Committee
Co-Chair, 2014-2015

Habitat for Humanity of Hillsborough County, Board of Directors, 2006-2013
Construction Management Association of America (CMAA) Gulf Coast Chapter, Board of Directors , 2010-2012
The Tampa Connection, Class of 2011
Leadership Westshore Class of 2010
Background
Shareholder, Carey, O'Malley, Whitaker, Muller, Roberts & Smith (2017-Present)
Partner, Carlton Fields (2008-2017)
Associate, Carlton Fields (2005-2008)
Associate, Construction Litigation Department, Thompson Hine LLP, Cleveland, OH (August 2000-September 2005)